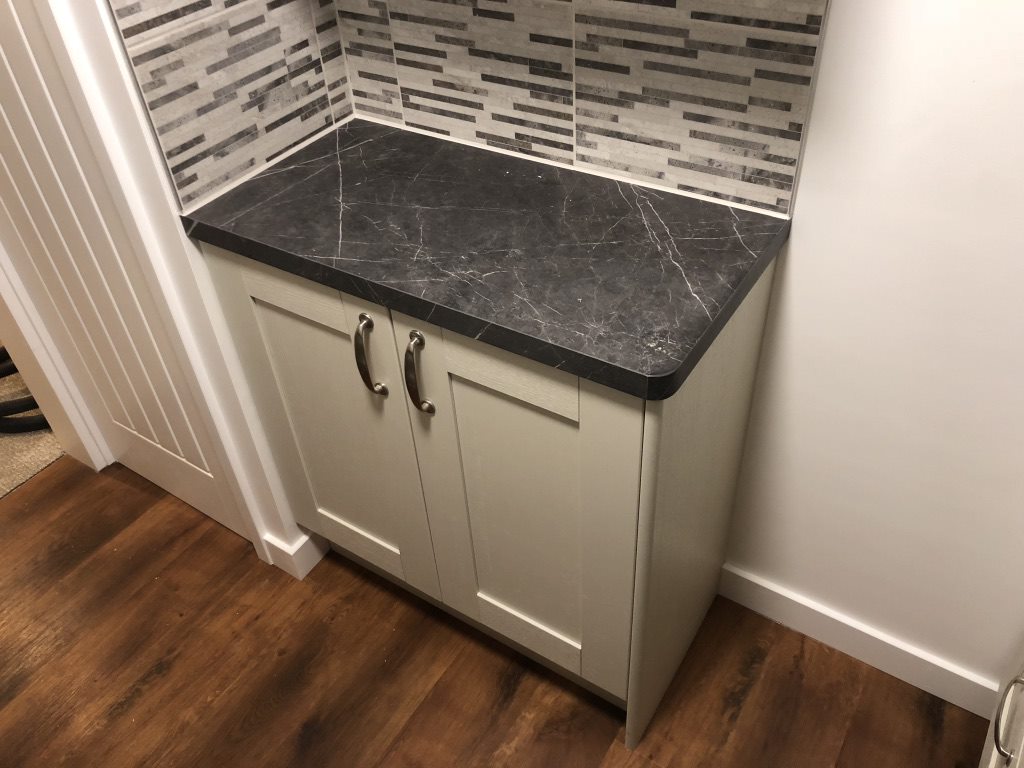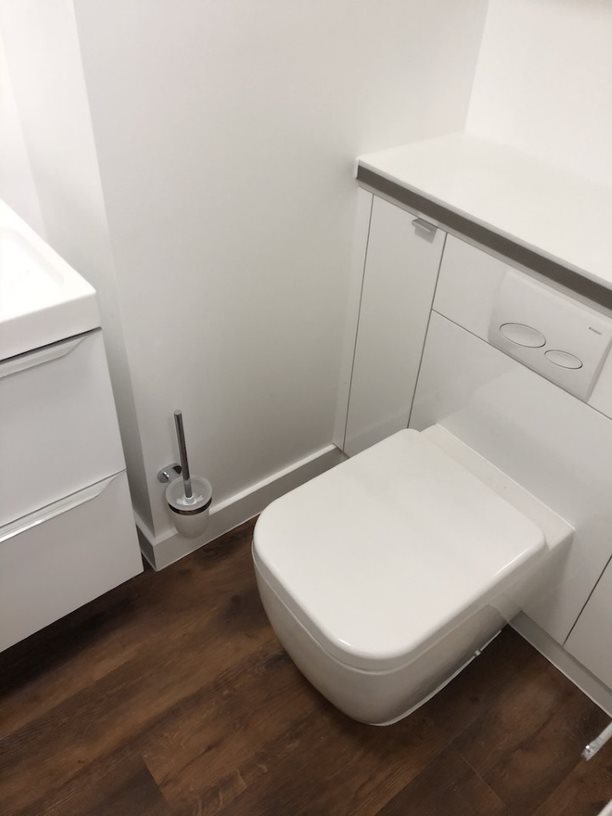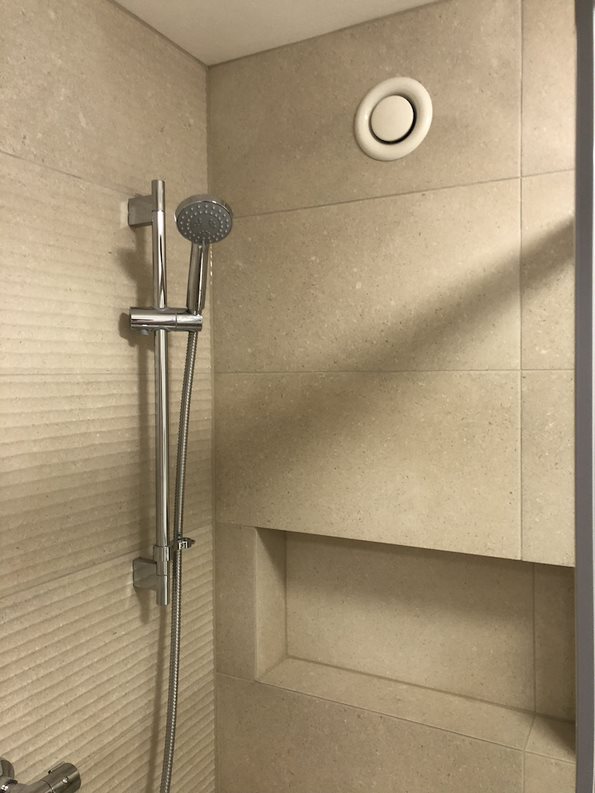 We were approached to give this studio flat in Hampshire quite a big remodel. The goal here was to create an airy and neutral space with a modern twist. We also wanted to implement solutions that provide comfort so we went for underfloor heating, wall-hung furniture and built-in storage like wardrobes and shower niche.

Neutrals never go out of fashion so we worked with whites, greys and beiges and to add some contrast and interest, browns and blacks. We also made sure the whole space was well-lit by installing proper lighting in focal points.
We installed underfloor heating and new flooring in the living room. A made to measure wardrobe was put up in the hallway. We worked on tiling and furniture installation in the kitchen and in the bathroom. The cherry on top of this refurbishment was tidying up the garden and creating a patio area.

"Having been let down by other companies in the past, D&A Home & Garden were amazing! Very professional team and we are so pleased with our new look garden"