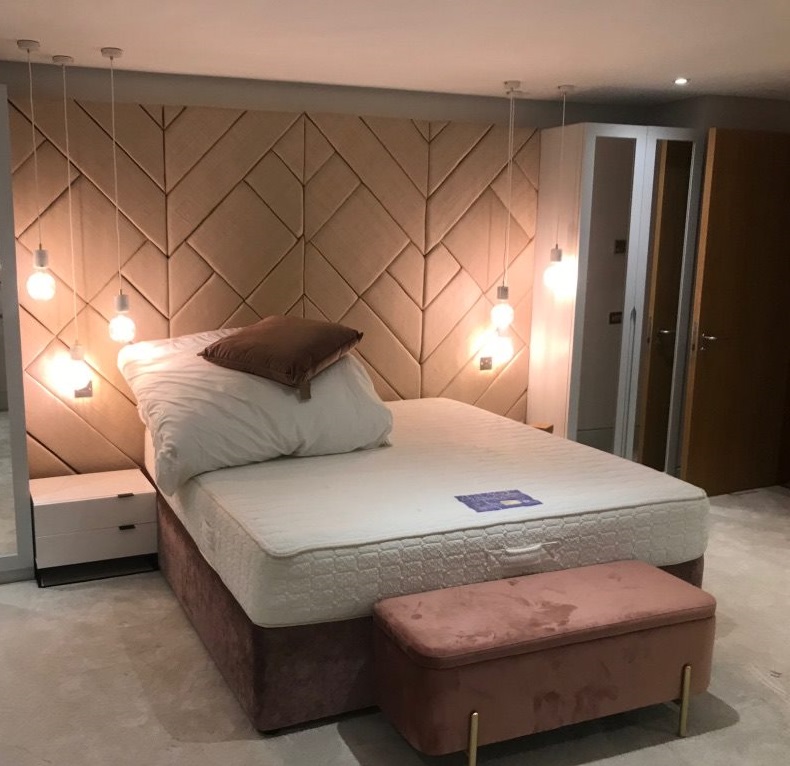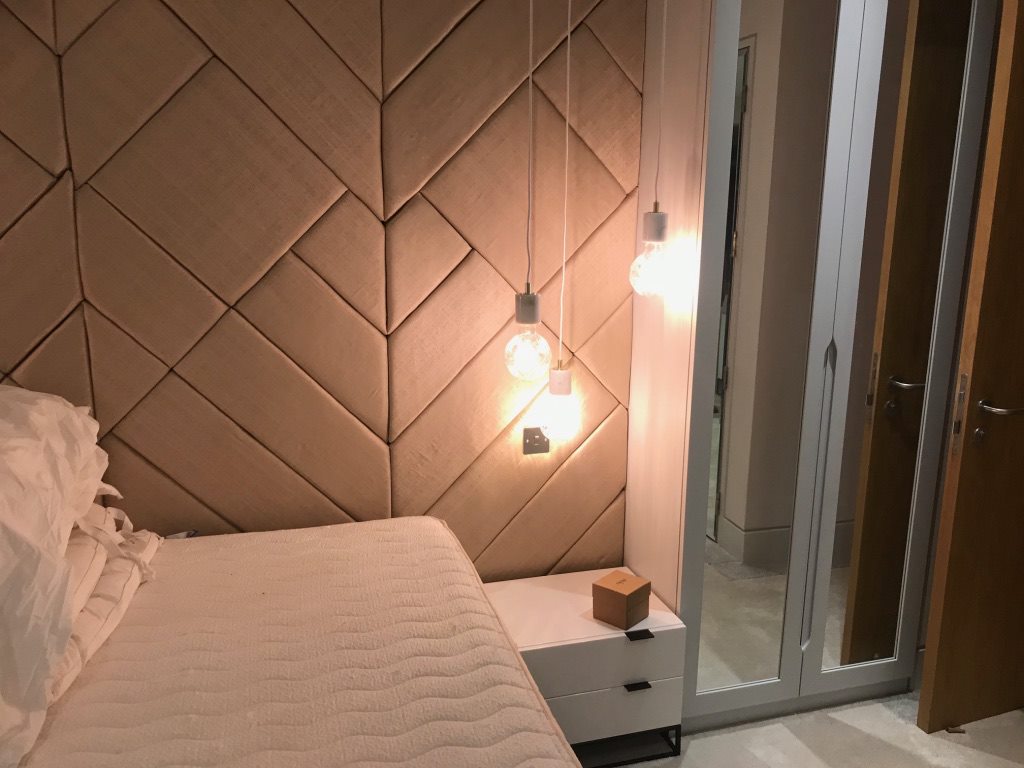 Pastels and soft textures
In this project our aim was to create a girl's bedroom that would be unique and cosy. The design featured pastel colours and soft reflective textures that gave a luxurious feel to the whole. Along with mirrors mounted on the walls it created a room that any girl would dream of!
Plans were provided by the client.
The range of works here included electrical works, furniture installation and carpeting. We also upholstered the feature wall with a unique decoration, which required a lot of precision during the installation process.
"Having been let down by other companies in the past, D&A Home & Garden were amazing! Very professional team and we are so pleased with our new look garden"